Cost
We aim to achieve the right balance between minimising cost and implementing investment strategies that will, after adjusting for risk, add the most value to the Fund over the long term.
Controlling costs is central to achieving our mission to maximise returns without undue risk.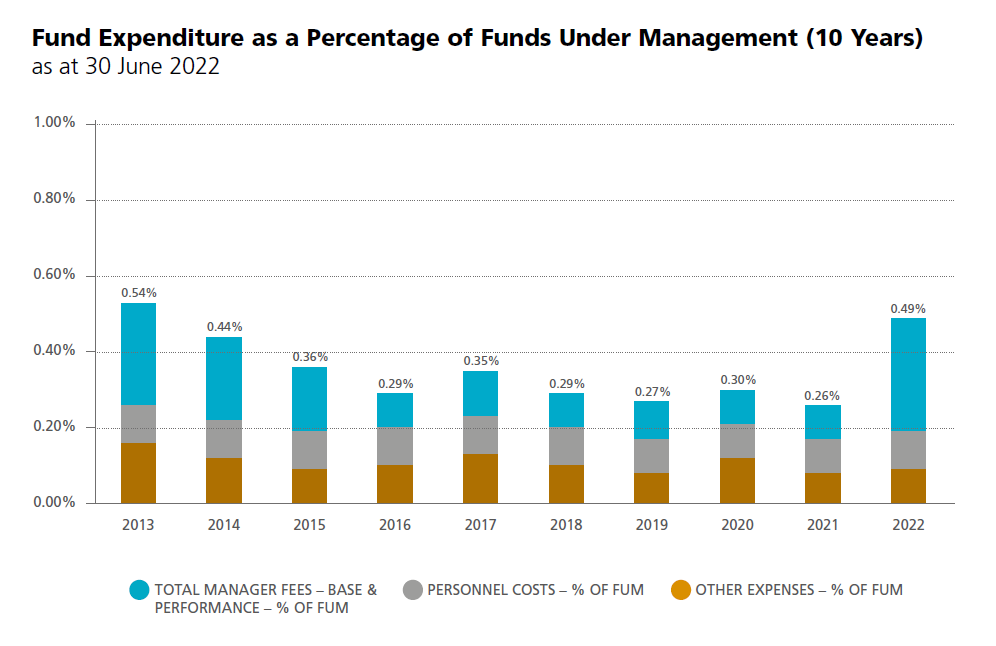 Benchmarking
We participate in the most widely used and comprehensive financial benchmarking available globally - the annual cost structure benchmarking survey by CEM Benchmarking. CEM assess the cost structure and value add of the Fund against 245 funds from around the world, focusing on 19 funds with active investment management strategies and similar risk profiles to us.
We aim to achieve a rating of 'median cost, median value-adding' or better in the CEM survey. This rating provides an independent benchmark of whether we have struck a good balance between minimising costs and successfully implementing value-adding investment strategies. Succeeding in this will result in better long-term investment returns for the Fund.
CEM's surveys are conducted on a calendar year basis. Each survey covers a five-year period.
Latest report
CEM's most recent report, for the year ended 31 December 2019, found that our net five-year value-add was above the median value-add of our peers. Costs were below the median.
Over the 12 months to 31 December 2019, value-add was above the peer median. Costs for this period were below the peer median.
We note that some funds report internal costs as oversight while others apportion them to asset classes. This means that benchmarking information is only meaningful at a total level, rather than in relation to individual cost categories.
Expenses
Guardians and Fund expenses are met by the Fund and paid for out of investment returns, with the exception of a small annual appropriation from Parliament to meet Board expenses and for audit fees. For more information see our Annual Reports.