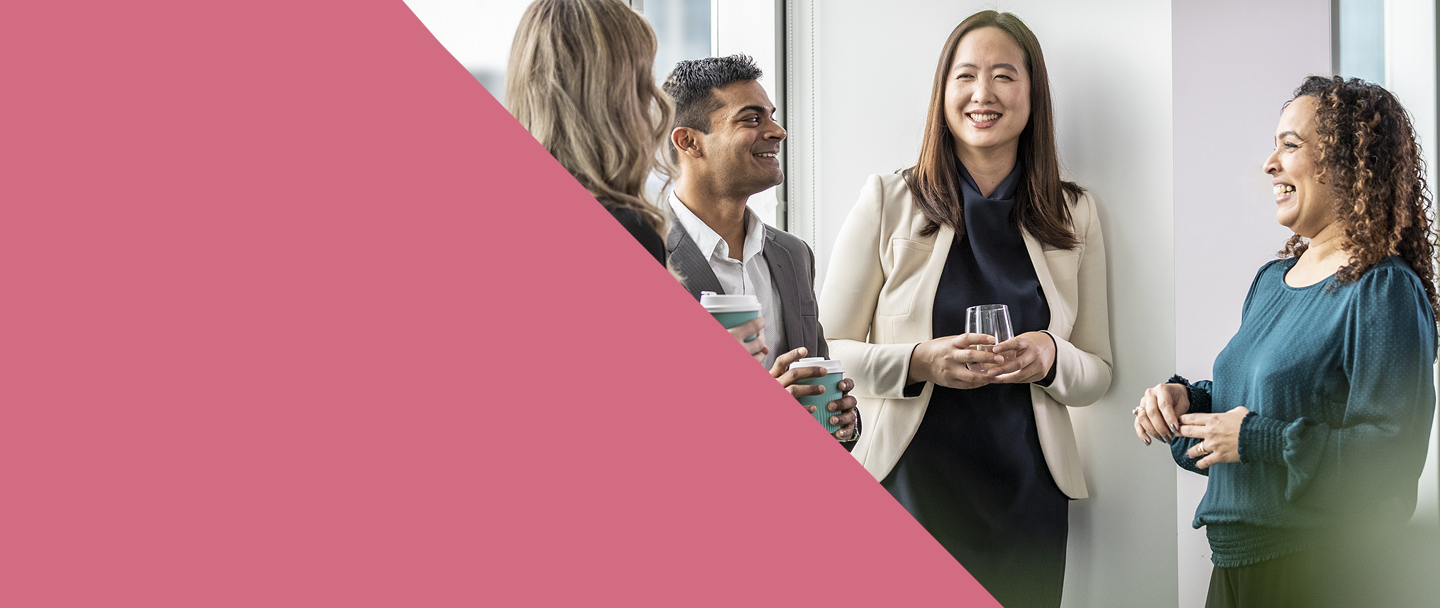 Our
organisation
Tō mātou
whakahaere
What it means to be a Guardian
Being on our team means being part of a globally recognised and progressive organisation. Teamwork, respect and collaboration are part of our DNA. Our people define our culture, and our values guide everything we do. Being a Guardian means knowing you are valued for your unique skills and identity.
We are the kaitiaki, or Guardians of New Zealand Superannuation. Our purpose is kia toitū te haumi hei hua mā ngā tangata katoa o Aotearoa, sustainable investment delivering strong returns for all New Zealanders.
Our commitment to responsible investment, best practice portfolio management and strong corporate governance helps ensure our nation continues to prosper as a place we'll all enjoy retiring in.

We stand strong
Kia tū pakari ai mātou
We are transparent and clear in our purpose and approach. We lean into the hard times and keep a clear head during the good times. In a world of sudden change there is often pressure to change our minds or yield to the immediacy of the situation. Our foundations are deep but not fixed.
We support each other
E tautoko ana mātou tētahi ki tētahi
We look out for each other and make sure we succeed together. Our job is often difficult, and we must respond quickly to disruption. We understand that our work lives are busy – we celebrate the good times and support each other in the hard times.


Future focused
E arotahi ana ki anamata
We take a long-term view. Every decision we make today will have an impact in years to come. In a world that is often constrained by short-term thinking, we rise above the noise of the present and consider the future. We ask ourselves – what would the future me think of this decision?
Team not hero
He toa takitini mātou
Success is determined by the strength of our team. We succeed and fail together. None of us is perfect, and our ability to pick each other up and learn from our mistakes makes us stronger. Teamwork is a force multiplier. Trust and communication are the cornerstones of our work.

What makes the Guardians a great place to work
You might like to check out