Stakeholder Update
POSTED ON: 3 December 2020
Kia ora
The Guardians of New Zealand Superannuation (Guardians), the Crown Entity that manages the NZ Super Fund, continues to advance its operational and investment activity into the last quarter of 2020 amid the ongoing COVID-19 crisis.
Market Outlook and Fund Performance
NZ Super Fund performance into the latter half of 2020 continues to reflect volatility in financial markets with strong month-to-month fluctuations. Over the 12 months to October 2020 the Fund has returned 2.52% (and 9.69% per annum since inception), meaning it's now worth over NZD50 billion. Guardians' Economist Mike Frith says some asset classes and sectors have proven resilient to the volatile economic environment. "The policy response from central banks and governments has meant many broad market asset classes have performed well, even as there appears to be a disconnect between market pricing and economic conditions."
"Below the surface, however, the contrasting impact of the pandemic on sectors has been stark. Some have benefitted from changing behaviours brought about by COVID-19; consumer discretionary, information technology, and healthcare among them. Other sectors have not fared as well; commercial real estate, financials and transport. Strategies reliant on these sectors have performed accordingly. For example, the sharp deterioration in oil prices through this period has bolstered the performance of our portfolio, which has been decarbonised as part of our response to climate change investment risk."
Asia Pacific Healthcare Group Acquisition Finalised
The sale of New Zealand's largest provider of pathology services Asia Pacific Healthcare Group (APHG), has completed with NZ Super Fund and the Ontario Teachers' Pension Plan Board (Ontario Teachers') each taking a 50 percent stake
APHG provides pathology services to approximately 75% of New Zealand's population and has more than 2,000 staff operating across its network of 25 laboratories and 150 collection centres. More recently, the company has been conducting around one-third of all COVID-19 testing in New Zealand, the largest of any single service provider, and further plans to ramp up testing capacity are underway.
The purchase adds to NZ Super Fund's NZD7.2 billion portfolio of New Zealand investments and provides further exposure to the local healthcare sector, an industry with a favourable long-term growth outlook.
The full statement is here.
Yealands Vineyard Acquisitions
NZ Super Fund has purchased four vineyard properties from Yealands Wine Group in Marlborough, New Zealand. Representing 187 planted hectares and producing majority sauvignon blanc and pinot noir the vineyard portfolio will be overseen by FarmRight, the manager of the NZ Super Fund's rural investment portfolio in New Zealand.
The vineyards further diversify the Fund's rural holdings, currently made up of majority beef and dairy farms, and add to our existing vineyard property in the region.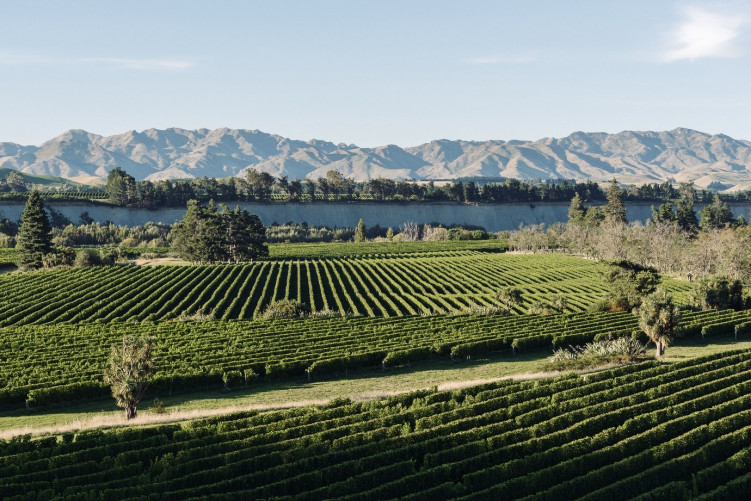 Sofitel Queenstown Hotel & Spa
We have added to our hotel portfolio with the purchase of the 5-star Sofitel Queenstown. The acquisition (alongside our Russell Property Group partners) reflects confidence in the long-term future of the tourism industry despite the short-term difficulties arising from the global COVID-19 pandemic. Previous acquisitions include the Four Points by Sheraton Auckland, Adina Auckland Britomart, Holiday Inn Rotorua and the BreakFree Hotel in Christchurch.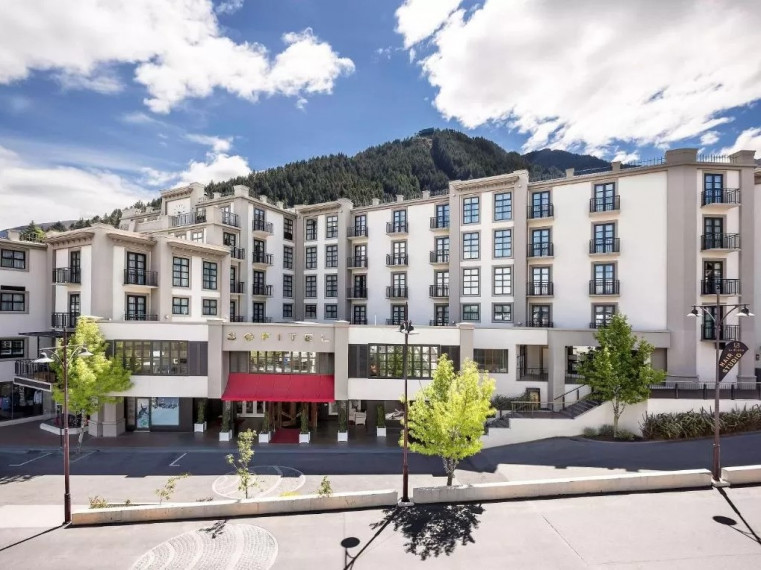 Sustainable Finance Forum Roadmap Released
Early last month the Aotearoa Circle's Sustainable Finance Forum released its Roadmap for Building a Sustainable Financial System by 2030. Guardians' CEO Matt Whineray has co-chaired the Forum since its establishment in March last year alongside Karen Silk, Westpac's General Manager of Customer Experience Hub.
In the coming months the Forum will be working with Government, regulators, investment and financial institutions, businesses and the wider community to advocate for and implement the detailed recommendations of the roadmap. Two new co-chairs, former Reserve Bank director Bridget Coates and Chapman Tripp partner Ross Pennington, will lead the Forum through its next phase of growth.
Matt Whineray authored an op-ed piece in the NZ Herald on the Guardians' approach to responsible investment to coincide with the launch of the Roadmap.
2020 Assembly of Investment Chairs: Environmental, Social and Governance (ESG) Investing for COVID Recovery
This is the second year that the Guardians has supported the University of Otago's Climate & Energy Finance Group to host an event for members of investment committees to learn and share knowledge about current issues facing the investment community.

The event took place this past Tuesday and focused on the challenges and opportunities arising from ESG investing in the context of recovery from the COVID crisis. Matt Whineray and Katie Beith from the Guardians respectively spoke on the work of the Sustainable Finance Forum and our insights into running a responsible investment strategy. More details on the event can be found here.
Investment Operations Automation Project
Our Investment Operations team has successfully automated the process for instructing new equity index swap transactions. Previously, the transaction data needed to be passed through a series of manual steps and checks. Introducing new tools and re-engineering this process, almost all manual steps have been eliminated, saving up to 220 minutes per transaction. In time, we hope to be able to adapt this workflow, make use of these new automation tools and apply them for further benefit across other processes undertaken by the Investment Operations team.
ICGN Governance Award
The Guardians has won a major award at the International Corporate Governance Network (ICGN)'s Global Stewardship Awards. The Awards recognise those investors whose public disclosures provide genuine insight into their stewardship policies and how they have been implemented, and whose approach to transparency and reporting provides a model that others might follow.
Head of Responsible Investment Anne-Maree O'Connor, collecting the award in the category of asset owners with less than £60 billion in assets under management, said "Our performance is due to our organisation's deep commitment to reporting and stewardship, as well as the contribution and experience of the wider team."
Chief Investment Officer Fireside Chat
Our Chief Investment Officer Stephen Gilmore participated in the recent Fiduciary Investors Symposium Digital Conference. A video of Stephen's appearance is available here. In it, Stephen discusses our findings from the five-yearly Reference Portfolio review.
Nicola Crowley Memorial Scholarship
In memory of a valued colleague, we support a University of Auckland scholarship annually to support and encourage more women to pursue a career in computer science and digital technologies. The scholarship, now in its second year, provides a promising female student with funding through the University of Auckland's BSc Computer Science degree course for a year. The recipient of this year's Nicola Crowley Memorial Scholarship is Anne Newmarch, a first year Global Studies and Computer Science student from Timaru.
Appointments and Departures
Toby Selman joins the Guardians as Senior Advisor, Real Estate in November 2020. Most recently Chief Operating Officer of Delin Property, one of the largest developers and investors in logistics real estate in Europe, Toby has extensive experience in real estate and property development around the world.
Long-standing timber and rural Portfolio Manager Neil Woods will leave the Guardians in December to take up a position as CEO of Aratu Forests, a forestry estate and asset management business based in Gisborne, New Zealand. Neil has been an integral part of our team and a close friend to many of us, and we wish him well in his future career.
In January we will farewell Head of Asset Allocation David Iverson and Manager – NZ Equities Sam Porath, who are leaving the Guardians after 11 and 8 years respectively, for senior investment roles with fellow NZ Crown investor ACC. We thank David and Sam for their contributions to the Guardians, and look forward to remaining in contact with them in their new positions.
Noho ora mai,
Matt Whineray
CEO
Follow NZ Super Fund on LinkedIn to get the latest news updates