Stakeholder update
POSTED ON: 13 May 2020
Share:
Kia ora,
There is no doubt the first quarter of 2020 has been challenging for families, communities, countries and the world. Covid-19 has been devastating for many people directly impacted by the virus, and it is right that our collective thoughts and actions are focused on them first.
The Guardians of NZ Superannuation has been able to make a smooth transition to a working from home environment and we are encouraged by and proud of the New Zealand response to the pandemic.
Fund performance
There has been considerable local and international media interest in the performance of the NZ Super Fund as a result of Covid-19's impact on markets. Obviously as a long term investor with a growth oriented portfolio, we have felt the effects of the global market volatility. We have been open and transparent about how the Fund's net asset value has reduced as a result of the general downturn in equity markets. You can read some of our public commentary here.
Markets have recovered somewhat after the initial sharp falls, and the Fund has recovered more than half of the initial decline in Net Asset Value (NAV). The home page of our website has a near real-time Fund size counter that provides additional transparency and the performance section of our website will continue to be updated monthly. As a long-term investor with no substantial withdrawals until the 2050s the Fund remains well positioned to withstand and take advantage of the current market volatility.
Remote working
The Guardians began working from home and our office was closed to visitors prior to New Zealand going into lockdown. Investments in technology and a shift to the cloud in recent years have been key to having all staff able to operate from home while ensuring the Fund's systems are secure. All staff are connected and all systems are working effectively. The New Zealand Government will move the country to 'Alert Level 2' later this week (significantly freeing up restrictions), but we will continue to take a conservative approach and keep staff at home for the foreseeable future. Please don't hesitate to get in touch if we can be of assistance – please contact us as usual by phone or email.
Project updates
Website – we have updated and refreshed our website, including a complete rebuild of the underlying content management system. The website contains a wealth of information including details of our investment approach, manager roster and portfolio holdings. We welcome feedback from stakeholders on the website – please email [email protected] with your thoughts.
Accounting system upgrade – we recently upgraded our accounting solution. This has been a long-term project that will create efficiencies and make our operations more scalable as we continue to grow. Suppliers should continue to invoice us in the same way you always have, but if you have any issues please email [email protected]
Customer Relationship Management (CRM) – we have also upgraded our CRM system for managing and tracking interactions with business partners and investment opportunities. This is an important investment for us that is designed to underpin better relationship management and communications with our external stakeholders as well as our internal information management capability.
Elevate takes off - in 2019 the Government announced it would give the Guardians a second mandate – a venture capital fund (Elevate NZ Venture Fund) focused on getting capital to early stage companies - to manage alongside the NZ Super Fund. The Government tasked the Guardians with this mandate because of our expertise as an institutional investor. In early 2020 we appointed New Zealand Growth Capital Partners (formally the NZ Venture Investment Fund) to manage the new fund-of-funds, which is known as the Elevate NZ Venture Fund. New Zealand Growth Capital Partners will manage allocations to invest managers; our role is one of governance and oversight. More information about the Elevate Fund is on the NZGCP website.
Investments
We continue to manage the portfolio as we would in the office, rebalancing as portfolio weights shift, reserving a higher than normal level of liquidity to respond to the market volatility, and actively trading in our strategic tilting strategy. In the direct investment space, our team continues to work with investee companies to help manage their respective operations safely and plan for the resumption of more normalised trading once domestic and international restrictions are lifted. Our NZ equities team has been active in a number of the capital raisings by NZ listed companies.
We also continue to make direct investments. You might be aware that last year the Fund began investing into a portfolio of hotels in Auckland and Christchurch. This year we added one from Rotorua and another in Auckland to the holding. Obviously disruption to tourism has severely impacted these businesses (although one of them has been used to house quarantined travelers). We are looking to work with government alongside industry peers to examine options to support employment in these entities. We also recently settled on a 250 hectare block of beachfront land at Beachlands, including the Formosa Golf Course, as part of a long-term investment in Auckland's future growth.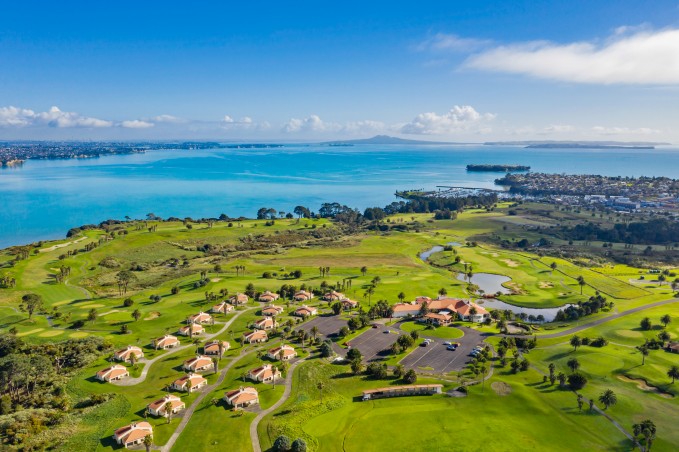 Social Media Investor Initiative
Just after the 1-year anniversary of the horrific Christchurch terrorist attack, the NZ Super Fund and many other local and international investors published an open letter to social media companies calling for stronger governance and accountability and sufficient resources to stop dissemination of objectionable material across their respective platforms. You can read the letter and our statement here.
Congratulations
Well done to our Head of Communications Catherine Etheredge, who was recently named PublicAffairsAsia's 2019 winner of the Prospect Resourcing 2019 Gold Standard Award for Professional Excellence.
Nicola Crowley Memorial Scholarship for Women in Computer Science
In memory of a valued colleague, we support a University of Auckland scholarship to support and encourage women to pursue a career in computer science and digital technologies. The $5,000 award is open to international and domestic female students enrolled full-time in the first year of a BSc, BSc conjoint degree or BAdvSci (Hons) in Computer Science, Data Science or Statistics. If you know any women who might benefit from the scholarship, please get them to apply here.
Finally, on behalf of all of us here at the Guardians, we hope you and your family are staying safe. We look forward to seeing you again in person on the other side of this extraordinary event.
Noho ora mai,
Matt Whineray CEO